At Charleston Orthodontics Powered By Smile Doctors, our goal is to give you the healthy, spectacular smile you've always wanted. We have multiple locations for your convenience, and our team is ready to serve you.
At Charleston Orthodontics Powered By Smile Doctors, we strive to provide you with the best orthodontic care in a friendly and relaxing environment. Our talented and compassionate team is committed to giving you the most excellent care and outcomes.
We provide a range of braces and other orthodontic treatments to accommodate your specific needs. We employ cutting-edge technology to ensure your treatment is as successful and efficient as possible. To help everyone afford orthodontic treatment, we also provide simple financial arrangements.
If you're looking for an orthodontist in Mt. Pleasant, SC, we encourage you to experience the Charleston Orthodontics Powered By Smile Doctors difference. Contact us today to schedule a free consultation!
Top-Rated Mt. Pleasant Orthodontics Office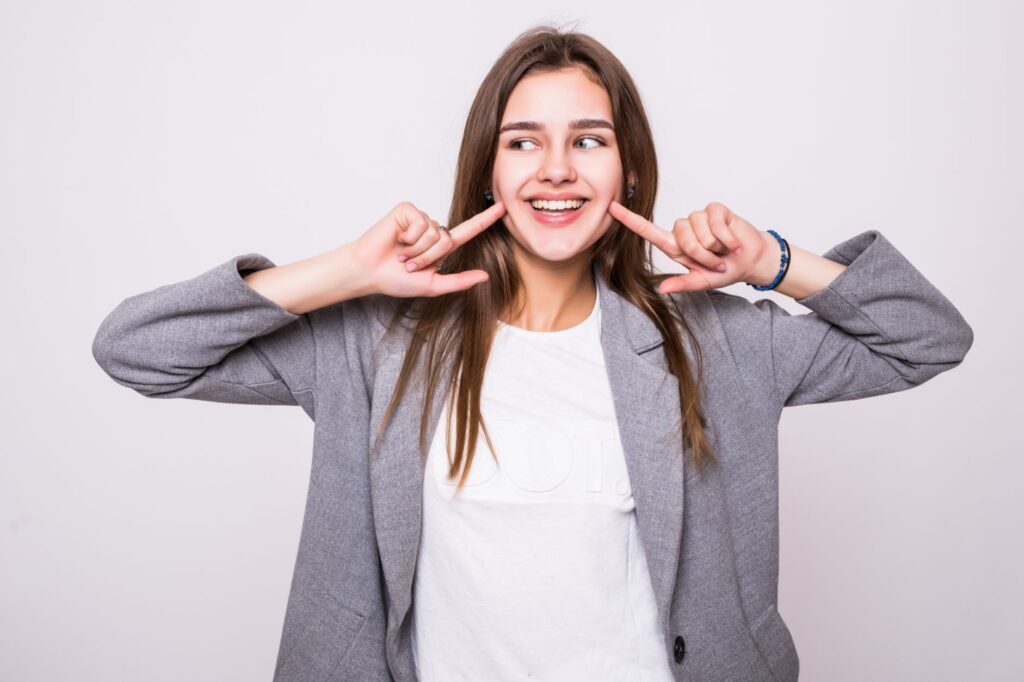 Every patient is different; we recognize this at Charleston Orthodontics Powered By Smile Doctors and offer a variety of treatments. Additionally, we will design a customized treatment strategy tailored to your needs. Regardless of your situation, we will work with you to establish a payment arrangement that respects your financial capabilities. Set up your free consultation today!
Orthodontic Services We Offer
To satisfy the needs of our patients, Charleston Orthodontics Powered By Smile Doctors provides a wide range of orthodontic treatments. We provide various types of braces, including traditional metal, clear ceramic, and champagne-colored braces. We also offer Invisalign clear aligners.
Our Early Intervention program is designed for children whose smiles are still developing. Our goal is to prevent orthodontic issues from developing or intercepting them early so they can be treated more efficiently and effectively. We are dedicated to providing the highest quality orthodontic care to our patients of all ages.
Invisalign Provider In Mt. Pleasant, SC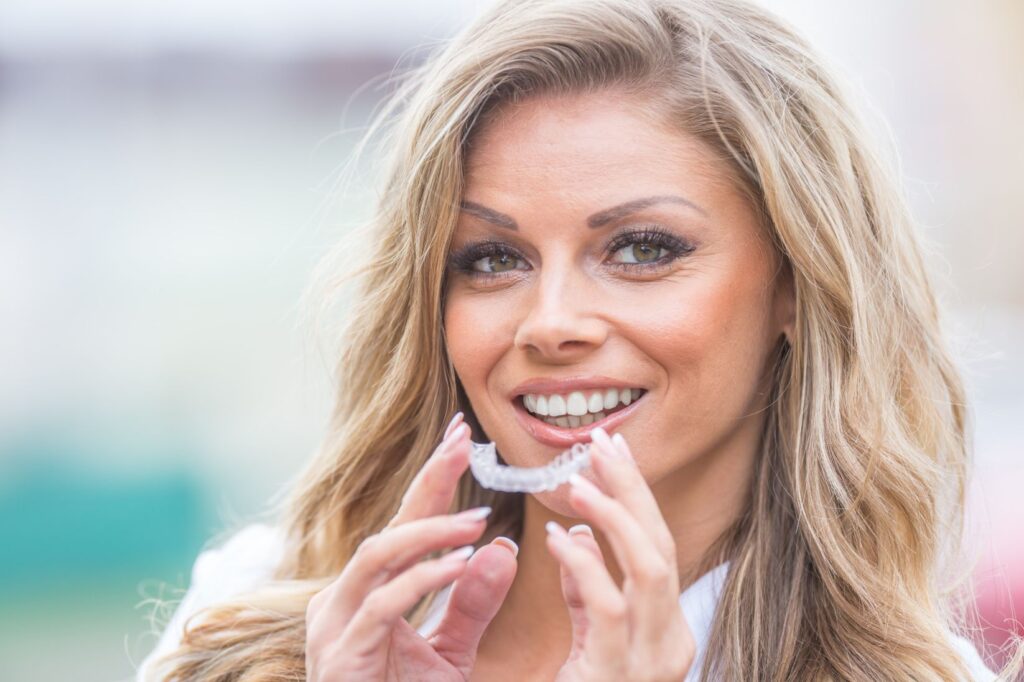 If braces aren't an option for you because of your job, lifestyle, or personal preference, then it's time to consider Invisalign — a highly discreet orthodontic solution that won't affect your appearance and fits right into your day-to-day life! Invisalign allows you to carry out a normal routine while you work toward straighter teeth. You might even begin to smile more often because of it!
Consider Invisalign to get the beautiful straight teeth you've always wanted – without braces. A free consultation with our orthodontists can determine if Invisalign is right for you.
Charleston Orthodontics Powered By Smile Doctors is proud to be recognized as a Diamond Provider of Invisalign, the clear alternative to braces. Although all Invisalign providers are trained and certified, very few receive the status of Diamond Provider. Diamond status means our orthodontics team is in the top 1% of all Invisalign providers in the country. This puts our skill and experience at a level you can feel confident about.
At Charleston Orthodontics Powered By Smile Doctors in Mt. Pleasant, SC, if you have any inquiries or would like to arrange a consultation, please don't hesitate to contact us!
Types Of Braces We Provide
Traditional Metal Braces
Metal braces have always been the standard for trusted and effective options for orthodontic treatment. Made from high-grade stainless steel, metal braces are durable yet lightweight and can offer precise control over tooth movement.
Although they are the most noticeable option, traditional metal braces continue to be one of the more popular and affordable options for teeth and bite alignment. Made with smaller and sleeker designs, the brackets have a more discreet appearance while maintaining their high level of effectiveness.
Clear Ceramic Braces
Ceramic braces, or clear braces, are made of materials that are designed to blend in with your natural tooth color and are therefore less visible on your teeth than metal braces. Ceramic braces are high-strength medical-grade ceramic that resists staining and discoloration. While they are visually less prominent, they do require more attention to oral hygiene as ceramic braces tend to show buildup more easily. For this reason, ceramic braces tend to be used more on upper front teeth than on lower teeth and are used mainly on older teenagers and adult patients who have cosmetic concerns.
Champagne Aesthetic Braces
The best of both worlds is offered by Iconix stainless steel champagne-colored brackets, which combine the strength of stainless steel with the elegance of a lighter shade of gold. The light gold aesthetic blends well with your natural smile for an understated yet striking look, and you still retain the effectiveness of traditional braces when it comes to correcting the full range of orthodontic issues. These brackets will also retain their champagne color for the duration of your treatment thanks to a unique patented coating.
Braces In Mt. Pleasant, SC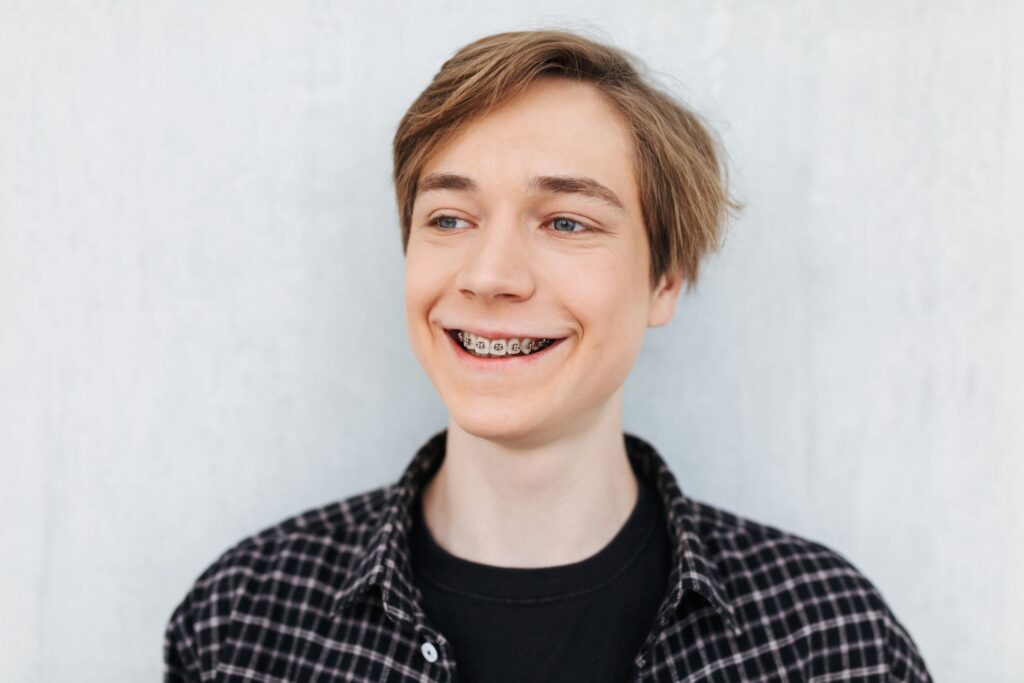 Look no further than Charleston Orthodontics Powered By Smile Doctors if you're seeking braces in Mt. Pleasant, SC. To fulfill the needs of our patients, Dr. Samp and Dr. Patel, our professional and experienced orthodontists, provide a variety of braces and alternative options.
We can assist you in getting the smile you've always wanted, whether you're interested in modern metal braces or the most cutting-edge technologies. In addition, we provide flexible financial arrangements to make treatment accessible to everybody. Contact us right away to set up a consultation and learn more about how we can help you get the beautiful, healthy smile you deserve.
Visit Our Mt. Pleasant Office Today Or Schedule A Free Consultation
We are dedicated to giving our patients the best possible treatment at Charleston Orthodontics Powered By Smile Doctors. To help you get the smile you've always wanted, we offer a range of orthodontic treatments, such as braces and Invisalign. We are conveniently located in Mt. Pleasant and provide all new patients with free consultations. Set up your consultation with us if you're considering taking the next step toward a stunning smile.